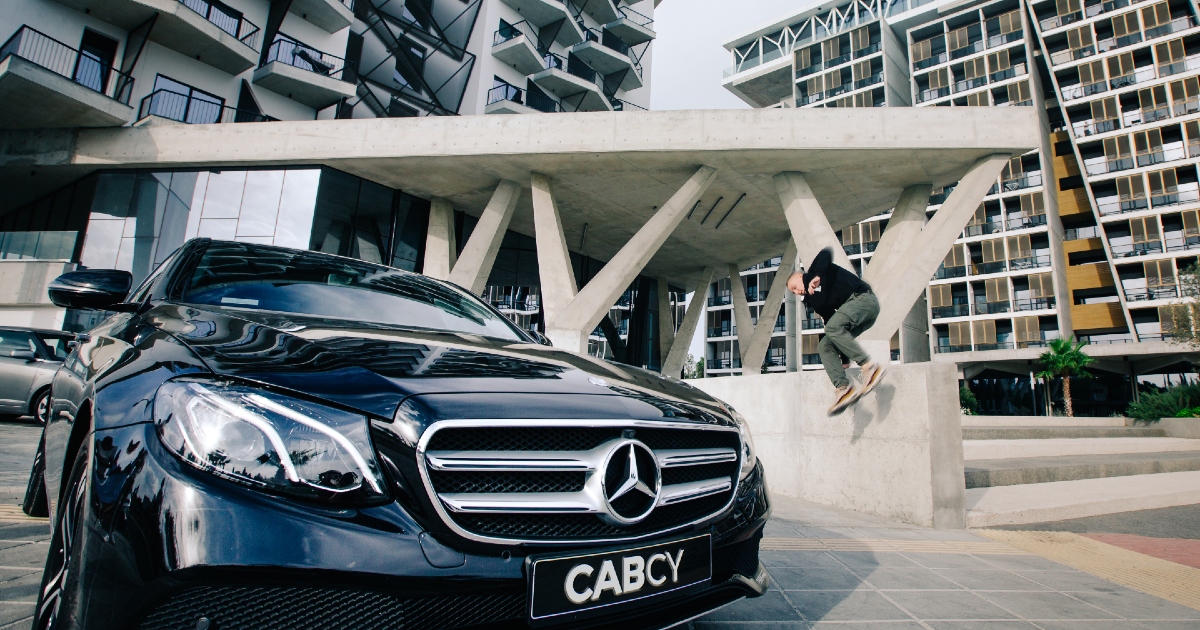 Cyprus is a beautiful, sunny island with amazing opportunities for trips, adventure and entertainment! That's probably one of the reasons you have chosen it for your studies!
Although the distances of the island are short, the transportation probably still remains a main problem for you. Possibly, the timetable of the public transport doesn't apply to your daily schedule!
That's why we suggest you to try CABCY app: The app that let you book instantly a taxi, to drive you to your destination.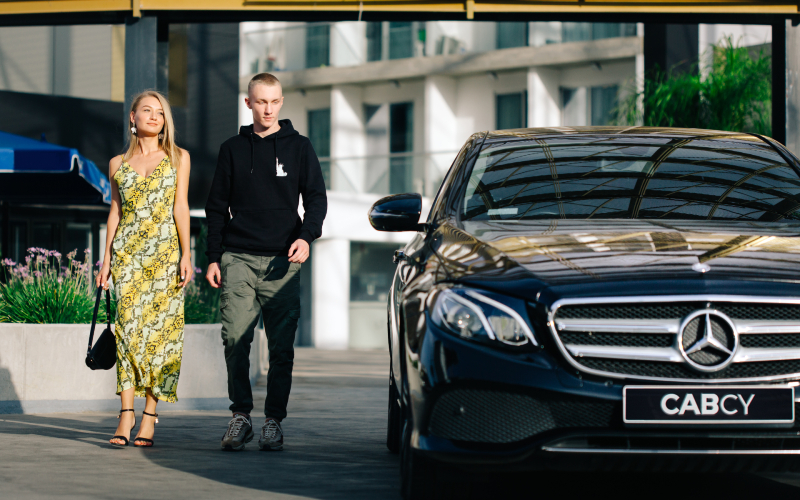 Why is CABCY app special?
Through CABCY app you can order a licensed taxi in only 3 steps and enjoy a safe ride. You will also pay a standard fee, approved by the government and this means, no overcharging!
The app is so easy to use, with amazing features like the pre-booking option which is very useful for appointments or airport trips.
The app supports live navigation, so the driver can see where you are! For example if you are at the auditorium of the University and then you move to the main entrance, the driver will be able to still see you on the map and thus find you more easily. You can also pay by card within the app.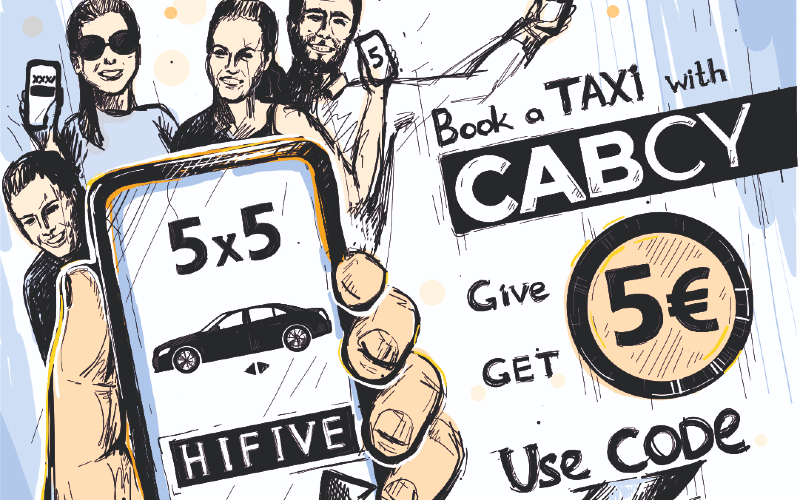 You can get €5 off in your next ride by using the referral code HIFIVE ! This code also gives you a coupon that you can share with 5 friends and also get a €5 off every time they ride with CABCY!
The CABCY app is available for Android and iOs devices and you download it HERE!
You can call for a taxi in 3 easy steps:
Set your pickup location.
Choose the type of the vehicle you need: taxi with 4 seats or a van with 6 seats.
Set your drop off location and confirm.
For more information about the CABCY app, you can read below the interview on Cyprus Mail with Anastasia Andrea, who is responsible for operations and marketing at CABCY :
CM: Tell us about the app and its launch. Why this year?
AA: There is no right or wrong time to launch a business, but there is time when you see that both your product and market are ready. While there were many issues that were brought about by the pandemic, there were also opportunities. One that played in our hand was that many more people are now open to the use of apps that provide a convenient and fast way to order what you need and contactless delivery and payment.
In our case, CABCY (pronounced as English word "cab" and abbreviation of Cyprus – CY) connects passengers directly to a licensed taxi driver without having to call taxi offices. Through our app, you order a taxi for an immediate or later ride, receive a confirmation of the driver and an estimated time of your pickup.
You can also track on the map the driver's route to you. When your trip is over, simply confirm payment within the app, if you've added a card to your wallet, and step out of the car. Who wouldn't want that convenience?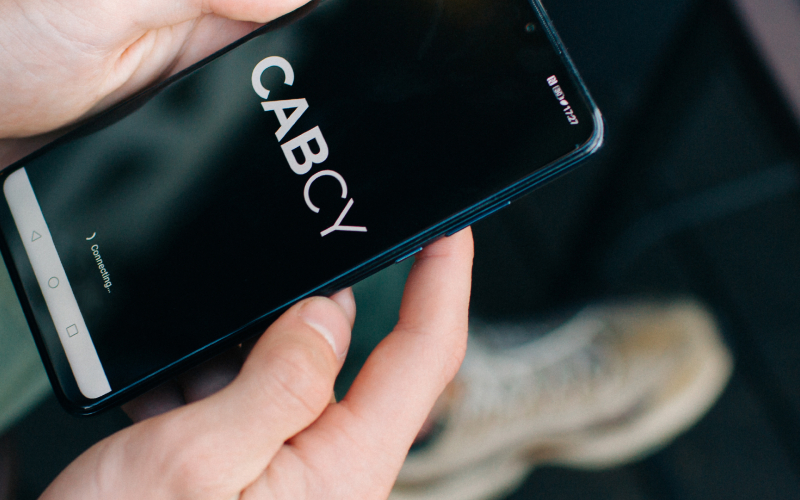 CM: Indeed. Can a passenger give a review to a driver?
AA: Yes, at the end of the ride there is an option to rate the driver by giving him/her stars, although I guess the best way to show appreciation to the driver is to add a tip to your payment!
CM: What is the story behind CABCY?
AA: Our CEO is a tech enthusiast whose businesses revolve around technology and apps in particular, arrived here a couple of years ago and was looking for a taxi app to move around Nicosia. While there was no Uber or Lyft in Cyprus, a couple of apps were available.
Turned out however, that the type of car you would get was a 50/50 chance: an old car that reeked of smoke or a nicer and later model car.
Our CEO's credo is that technology has to be aesthetic, not only functional, hence he decided to launch an app through which passengers can be sure to get only a presentable and comfy car.
This is why we personally meet with each driver, look at their car and request documentation confirming that they are a licensed taxi before activating them in the app.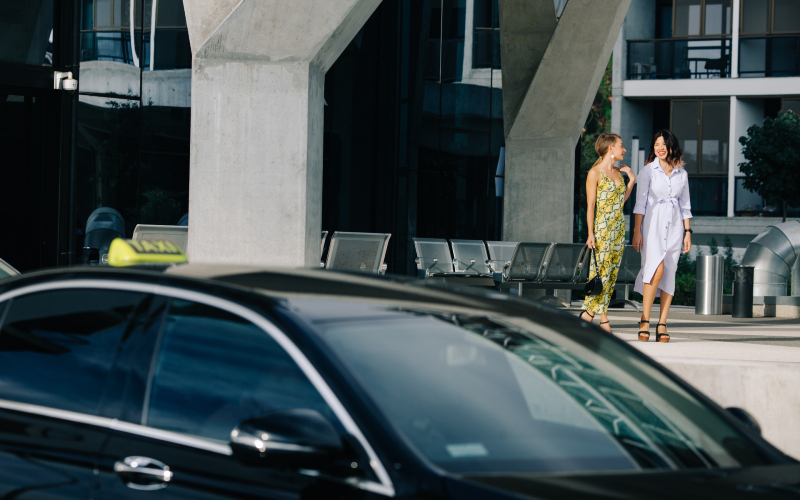 CM: You mentioned above that a passenger can book a ride immediately or later. Can you give more details?
AA: Sure. When you are booking a ride, you have an option to confirm the booking now or schedule it for a certain date and time – super convenient for airport rides to have the peace of mind that your taxi will be there at the time you need it! We've also seen this option used for doctor's appointments and for children's extracurricular activities.
CM: What are your plans?
AA: We've got many exciting plans that we can't divulge at the moment so keep an eye on our website and social media channels to see what's coming.
There are a couple of things I can tell you, though. Firstly, we are currently in talks with helicopter charter companies to enable heli-ride booking through our app. This year has brought about the need for more flexible transportation, especially for our island, considering that getting in and out can be done mainly by air.
Secondly, we are introducing a Taxi Butler button in several high traffic locations, such as hospitals for example. This allows people who don't have the CABCY app to order a taxi with a touch of one button and be picked up at the entrance. So look out for black and yellow buttons at the reception!
Thirdly, with the stricter fines introduced since 1st of October, we are also looking at social responsibility aspects and spreading the message: Don't drink and drive – use CABCY!
Website: cab.com.cy
Instagram: instagram.com/cabcyapp
Facebook: facebook.com/CABCYAPP